Memorial Day ceremonies honor fallen soldiers
Author: Larry Hoffman

May 30, 2017,
President Donald Trump speaks at the Memorial Amphitheater in Arlington National Cemetery in Arlington, Va., Monday, May 29, 2017, during a Memorial Day ceremony.
President Donald Trump has led administration officials and military leaders in a somber observance of Memorial Day at Arlington National Cemetery. Christopher D. Horton, an Oklahoma National Guard sniper who was killed in Afghanistan in 2011, and Army Maj.
During last year's presidential campaign, he notably engaged in a dispute with Captain Humayun Khan's Gold Star parents, who spoke out against Trump in a Democratic National Convention speech, reports ABC News. Andrew D. Byers, a Green Beret officer killed in action in Afghanistan a year ago. The president delivered a brief speech to the crowd that had gathered after fulfilling the traditional duty of the Commander-in-Chief on Memorial Day; laying a wreath at the Tomb of the Unknown Soldier.
At the Rockies game, they paused to honor those who served, including Master Sergeant Jonathan Thompson who was at the game and received a standing ovation.
He also visited the resting grounds for those killed in Iraq and Afghanistan.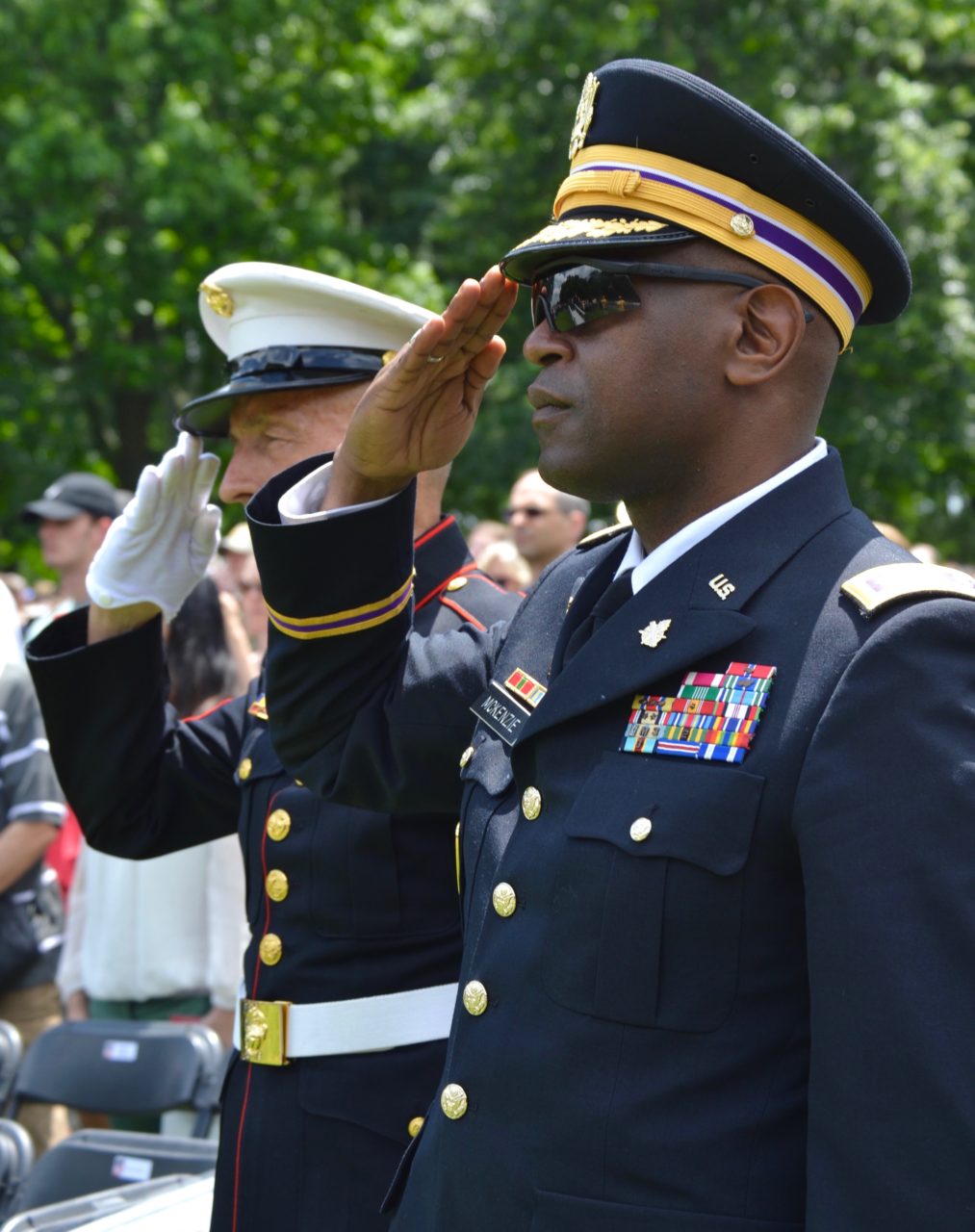 Kelly led the U.S. Southern Command and lost his son, Robert Kelly, who stepped on a land mine while on a Marine patrol in Afghanistan in November 2010. He also personally thanked retired Kansas Senator Bob Dole, who was wounded in World War II.
Just like Douglas Sparling, who honored those who fought and died for this country at the parade and ceremony in Findlay Lake Monday morning. John Kelly's other son, Johnny, is preparing for his fifth military deployment. Trump walked among the white marble headstones and greeted families. As a bugler played taps, he rested his hand on his heart.
U.S. Rep. Chuck Fleischmann, R-Tenn., said more than 1 million people have died to protect the United States over the years.
Monday's ceremony shifted the focus back to the true meaning of Memorial Day - to honor the patriotism and commitment of those who died defending our country. "Somebody gave their life so you could have your friends and enjoy your family, and just remember that freedom is not free".
Trump's remarks at the wreath-laying ceremony were his first comments in public since returning to the United States from his nine-day trip overseas.
---
---