Somali minister shot dead by auditor general's bodyguards
Author: Joanne Flowers

May 05, 2017,
The minister was gunned down in his auto nearby the Presidential Palace of Mogadishu.
Somali President Mohamed Abdullahi Mohamed Thursday directed an investigation into the killing of a minister by government forces. This was an exchange of fire between security forces and I have learnt that the minister has died.
Somalia's minister of public works and reconstruction Abbas Abdullahi Siraji was mistakenly shot at by government security guards outside the presidential palace, senator Ilyas Abdulahi, told AFP. He was elected a member of parliament previous year and became a cabinet minister in February.
Police Major Nur Hussein told Reuters that security forces on patrol encountered a vehicle blocking the street and, believing it was being driven by militants, opened fire.
It is now battling militant Islamists from the al-Shabab group, which is affiliated to al-Qaeda.
Somalia's new President Mohamed Abdullahi Mohamed, who himself also holds USA citizenship, has vowed to improve security in this Horn of Africa country, which has seen a quarter-century of chaos.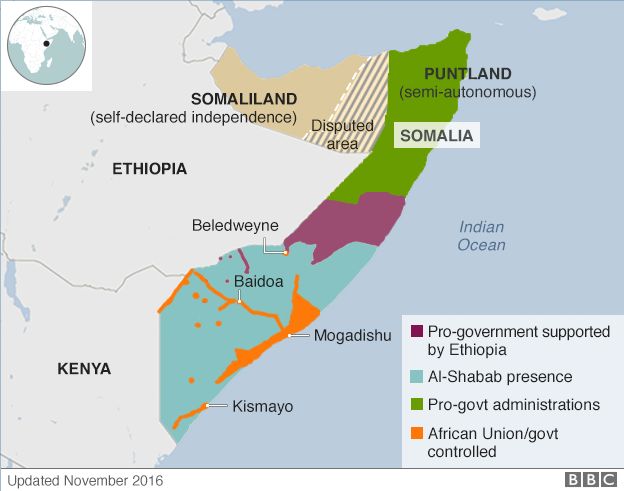 Somalia's Information Minister Abdirahman Omar Osman tweeted that Siraji had a "full and promising future ahead of him".
Siraji grew up in the world's biggest refugee camp in Dadaab, north east Kenya, after his family fled Somalia's civil war in 1991.
But according to Hussein's account, the auto carrying the minister approached and trailed the auditor general's vehicle, promoting his bodyguards to open fire, Hussein said. "May God rest his soul".
He was appointed a Somali minister in February 2017.
The US announced last month that it is deploying "a few dozen" troops to Somalia to assist the national army and conduct unspecified security operations - the largest such deployment to the Horn of Africa country in about two decades.
Much of Somalia is still under the control of militant Islamist group al-Shabab, which is affiliated to al-Qaeda.
---
---