Wedding dress found after Facebook appeal goes viral
Author: Salvatore Jensen

Feb 11, 2017,
A bride has been left devastated after a dry cleaner with a Royal warrant lost her great-great-grandmother's unique lace wedding dress dating back to 1870.
Ms Newall, who wore the dress for her own wedding last summer, said the cleaners she used had gone bust and the dress was seemingly taken for sale to help meet its debts.
But the shop since went into administration.
Tess Newall, of Morham, East Lothian, spoke of being "distraught" after discovering the dress, which belonged to her great-great grandmother, was missing.
She had been told by the administrators that the dress was not in the shop, but after seeing the appeal, the shop landlord had another look and found it.
It has been shared more than 15,000 times in a matter of hours with people around the world promising to spread the word - after Tess said that "more family memories need to be woven into its threads".
"To their amazement and joy it is our dress!"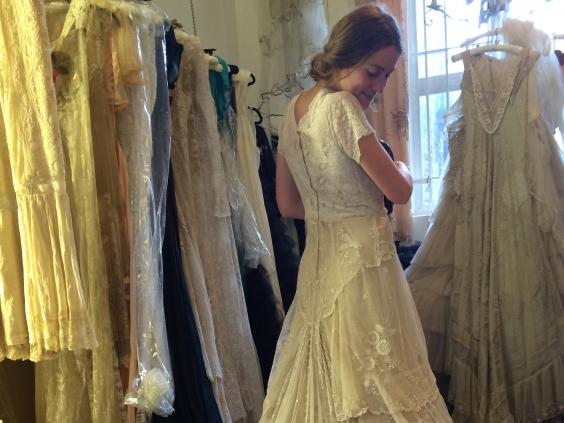 Tess Newall
"It seems that the dress was taken to be sold so it could be winging its way anywhere".
"My family can't thank you all enough for creating this frenzy which allowed us into the shop before it was cleared, and are over the moon to be (almost) reunited with Dora's dress".
She told Sky News: "The dress is completely lovely, hand-made lace with flower design silk ribbons".
She described the Facebook response as "overwhelming".
She said a representative from sequestrators Wylie & Bisset insisted that for "procedural reasons" the dress had to go back to his office in Glasgow.
"My great-great-granny would be overwhelmed by this global attention of her handsome dress I am sure", she added.
In a post shared more than 250,000 times, she wrote: "I have just found out that the dry cleaners have lost my much loved wedding dress".
---
---